Mission
The Maryland Commission on Indian Affairs: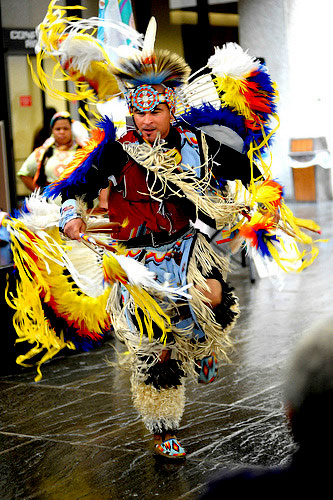 SERVES THE INTERESTS OF COMMUNITIES OF NATIVE AMERICAN GROUPS IN MARYLAND BY:
Aiding in the process to obtain state and/or Federal recognition.
PROMOTES AWARENESS AND A BETTER UNDERSTANDING OF BOTH HISTORICAL AND CONTEMPORARY NATIVE AMERICAN CONTRIBUTIONS TO LIFE IN MARYLAND BY:
Assisting in the protection of Native American burial and other culturally significant sites.
Organizing and maintaining a database of resources specific to Native American history and culture in Maryland.
Publishing information and giving presentations on the culture and accomplishments of Native American groups in Maryland.
Serving as a statewide clearinghouse for information.
ASSISTS STATE, LOCAL AND PRIVATE AGENCIES RESPONSIBLE FOR ADDRESSING THE EDUCATIONAL, SOCIAL AND ECONOMIC NEEDS OF NATIVE AMERICAN COMMUNITIES IN MARYLAND WITH ACTIVITIES SUCH AS:
Identifying unmet social and economic needs and recommending specific actions to meet those needs.
Identifying and supporting physical and mental health programs for Native Americans.
Making recommendations to encourage and promote economic development in Native American Communities.